Cloudflare provides web security and content delivery network that improves website performance. Cloudflare also launched our Cloudflare DNS server. They believe in three-word performance, security, and reliability. Cloudflare launched in 2004, not for web security then Cloudflare work on finding the sources of emails spam.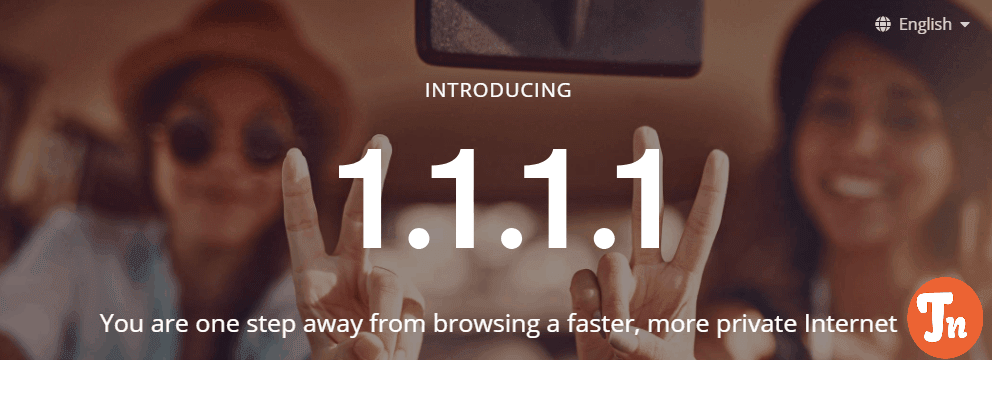 Cloudflare decided to name our website or business in "the web wall" but after the suggestion, they decided to put the name "Cloudflare" because they provide security in the cloud. Cloudflare actually started the work and famous in 2009. They have 155 data center over the world.  According to Cloudflare, they seize 300b bad request per day that is the big amount of request. Cloudflare also promises that after integration in Cloudflare your website speed increase 10x.
Also Read – Bluehost Web Hosting Review 2018
Cloudflare DNS 1.1.1.1
Cloudflare launched DNS 1.1.1.1 resolver on 1 April 2018 and that is the open DNS to increase your speed and reliability. Cloudflare DNS is over TLS and Https. What is DNS? DNS is an Internet Directory. DNS also knows as domain name server. you know every website have a domain name like technoob.info, google.com these are the specific name which provided to you by any domain selling company. Now,  if you request your browser to open any website then DNS resolver see the domain-ip and request to IP for content and content will we show. This is the process of DNS.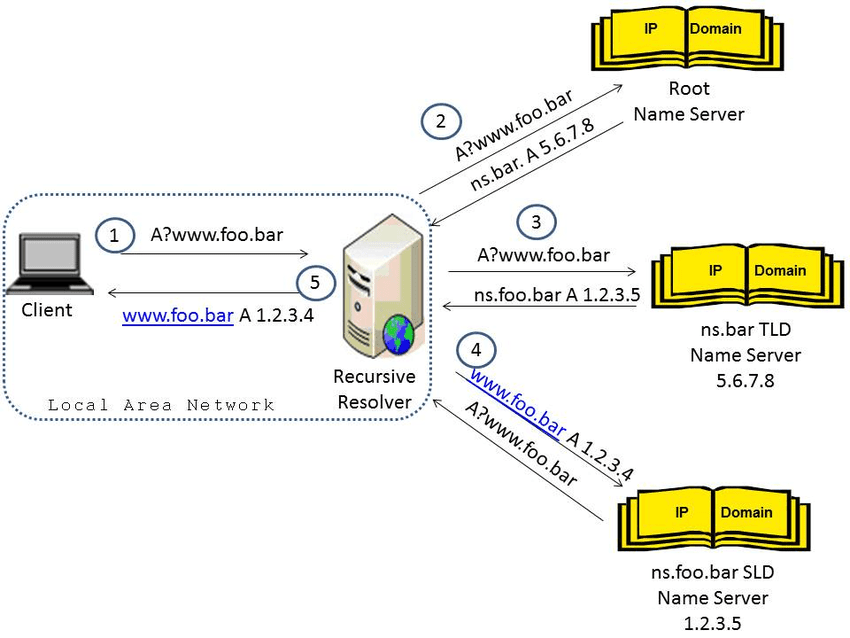 Every ISP providers have a DNS resolver but it might be unsecured or unencrypted it may steal your data and crack your security. Cloudflare DNS 1.1.1.1 promise they do not steal any information of the customer. Attackers play with your mind if you install any pirated or illegal software in your computer then there may be a chance in pirated software include with a malicious code.  this is called DNS spoofing if any computer is in under attack then the hacker change your DNS setting and put our DNS in your computer.
Cloudflare provides you Fastest Public DNS server. If you use Cloudflare or public DNS then you can access all websites which are blocked by ISP. You can read more about the DNS in Cloudflare DNS section.
How to setup Cloudflare DNS in Devices
You can setup Cloudflare DNS in every device which you want. you can use Cloudflare DNS in Android, iOS, Windows, MacOS. I explain here how to setup it in all devices.
Apple MacOS
In the MacOS you need to go into System preference.
 Then click on network.
Choose the network which one works. (If you use LAN  then select it or you use wifi then select it)
Goto DNS and add the DNS names
Ipv4   1-)  1.1.1.1     2-)  1.0.0.1(This is for redundancy)   
Ipv6   1-)  2606:4700:4700::1111    2-)  2606:4700:4700::1001
After putting these DNS servers save and exit. Restart your Device
Windows PC/Laptops
You have windows pc or laptop then you can change their DNS server easily.
Open your control panel and type in the search box "Network Connection".
You will see there are many adapters if you using wifi, Bluetooth, Lan or VPN select which one you are using for internet.
Right click

Internet Protocol Version 4(TCP/IPv4)

Double click on it and Put the DNS server in the filed and save it,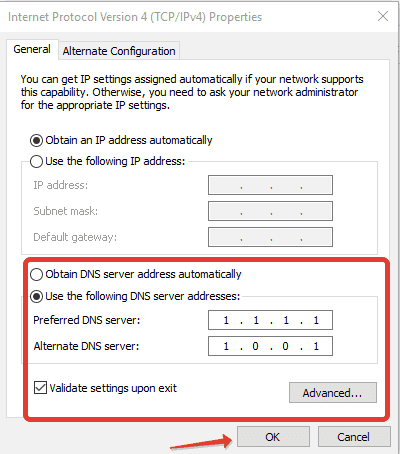 As you seen I put the 1.1.1.1 in the preferred server and 1.0.0.1 into alternative DNS server and then save it.
Restart your computer and you will serve the internet by Cloudflare DNS.
You can put IPv6 DNS server if you are using IPv6 Internet Connectivity then DNS will we serve from Ipv6.
You can check which connectivity are you using. Goto Network Connection Choose which adapter, you are using for internet and right click and open status. Now you will see this type of screen.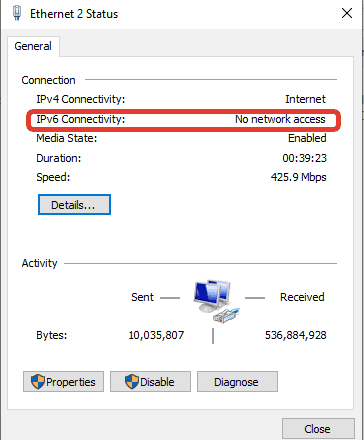 In my case, I am using Ipv4 connectivity. If I do not put Ipv6 DNS address then it is not necessary to put If you are using Ipv6 you need to put DNS into Ipv6 section.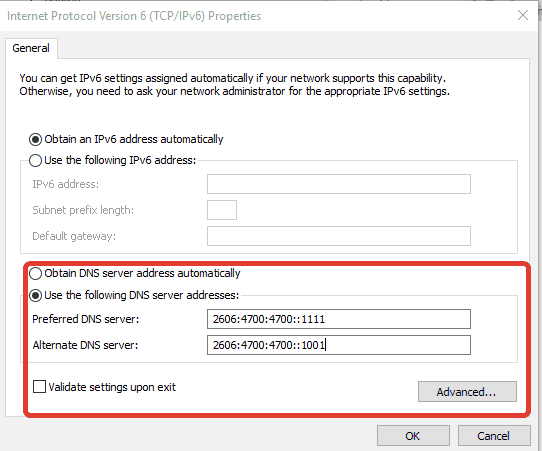 First, go to Network Connection and then right click and go to the properties, Now select Internet Protocol Version 6 (TCP/Ipv6) and put the given Ipv6 DNS server and save it now restart your computer. You will serve the internet via Cloudflare DNS server.
Setup Cloudflare 1.1.1.1 DNS in Android/iOS
Recently Cloudflare launched 1.1.1.1 app for android and ios user this is one type of VPN service. You can install from Play store and iOS app store.
You Can download in Android and iOS easily and surf the internet through Cloudflare DNS.
Conclusion
Cloudflare 1.1.1.1 DNS service is fast to any other providers that means you will get improvement in the internet speed. You will surf securely because Cloudflare is a brand and you can trust the company they also clarify that "We do not share your information to anyone or not to use for ads purpose"
Also, Read- How to setup Amazon CloudFront CDN Free
You will see some ads in the Cloudflare 1.1.1.1 apps and all the things I like because that does not affect your connection speed and this works like VPN app.
If any website which is banned from your ISP(Internet Service Provider) you can also surf these websites that is the good point no need to VPN Software or apps.
Please like and share with your friends and subscribe my website to get tech information direct your inbox.
Hey, I'm Sonu Yadav a passionate blogger, I am working on blogs from  2016 and write here about WordPress, SEO, Internet and much more. My main motive to provide quality information to our visitors and other resources. You can like and follow us on Twitter and Facebook.